Current:

CIO Executive Council and IDC Add World Class CIOs to IT Leadership Coaching Programs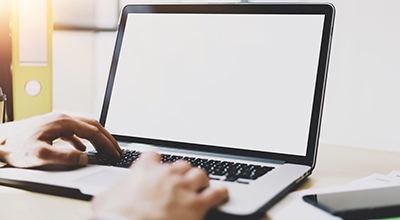 22 Oct 2020
CIO Executive Council and IDC Add World Class CIOs to IT Leadership Coaching Programs
Seasoned CIOs share insights, guidance, and real-world experience with executives seeking to advance their careers and sharpen strategic skillsets
FRAMINGHAM, Mass., October 22, 2020 – The CIO Executive Council, serving the evolving, challenging, and demanding role of the Chief Information Officer (CIO) and IT leaders, and IDC, the premier global provider of market intelligence and advisory services, today announced the addition of several new CIO coaches to the Council's Pathways Executive Coaching Program and the Women in IT Leadership Coaching Program. These unique programs are designed to encourage meaningful dialogue, provide constructive and practical advice, and expand participants' knowledge and skills to accelerate personal and professional growth.
"The addition of these skilled coaches expands the depth of our programs and increases their value and relevancy to participating executives. By extending our bench, we are helping our community to enhance their professional portfolio and take their careers and training to the next level," said Kathryn Marston, Group Vice President, Client Experience & Operations, CIO Executive Council.
The top executives joining the CIO Executive Council Coaching Bench include:
Marina Levinson, former SVP and CIO of NetApp, Inc. and current founder of the CIO Advisory Group, LLC. "I feel passionate about helping women achieve professional success." she said. "Having been the only woman at the executive table for much of my career, I feel like I have a unique perspective that will help women, not only in this situation, but also provide the tools needed to have a voice and leave an impact in general. This is my way to give back and help others achieve their professional objectives and at the same time 'have it all,' both professionally and personally."
Dick Daniels, former EVP and CIO at Kaiser Permanente. "The CIO Executive Council is the preeminent organization that focuses on development of IT talent," he pointed out. "I've partnered with them over many years and their commitment to the profession is unquestionable."
Robert Fecteau, former CIO at SAIC. "Partnering with the CIO Executive Council in developing future technology leaders is a natural extension of the work I did with Pathways," he noted. "The individuals participating in the program are there to develop their skills and I want to help these leaders in any way that I can."
Joel Jacobs, former VP, CIO and CSO at The MITRE Corporation. "In this new role, I'm looking forward to leveraging the experience I've gained through my partnership with the CIO Executive Council," Jacobs said. "When a client learns that some of their challenges have been faced before, they can see it from another perspective. Together, we can gain new insights to apply to another opportunity."
Mike Skinner, Independent Board Member and Former EVP and CIO at Eurpac Service, Inc. "The CIO Executive Council has been there for me and hundreds of my colleagues as we navigated the coming of age of IT and CIOs," he said. "I'm confident the Council will be as valuable to others who lead this world into the next decade."
"In times of uncertainty and amid rapid change, IT professionals need more guidance than ever to successfully navigate shifting business requirements and the evolving technology and vendor landscape," added Marston, pointing to the CIO Executive Council's rich history of supporting IT leaders and the IT community. "The Council's leadership development programs were created to provide a dedicated resource where IT professionals can benefit from the experience and guidance of CIOs to accelerate their careers and drive personal and professional growth. In building a community of this nature, the CIO Executive Council offers a pathway to success for up and coming executives despite the challenges facing our world today."
For more information on these executive training and support programs, please contact Kathryn Marston at kmarston@idc.com or 508.808.3080.
About the CIO Executive Council
Believing in a members-first approach, the CIO Executive Council, a division of International Data Corporation (IDC), provides strategic leadership development for the transforming C-suite at the world's most influential and evolving organizations. The CIO Executive Council provides each member with a custom engagement experience that draws upon a wealth of programs and services, including: peer-to-peer interactions, a deep industry knowledge base, a range of professional development programs, and media/public relations opportunities that are tailored to an individual's strengths and career goals. For more information on joining the CIO Executive Council, visit cioexecutivecouncil.com. Follow the CIO Executive Council at @CIOEC and LinkedIn.
About IDC
International Data Corporation (IDC) is the premier global provider of market intelligence, advisory services, and events for the information technology, telecommunications, and consumer technology markets. With more than 1,100 analysts worldwide, IDC offers global, regional, and local expertise on technology and industry opportunities and trends in over 110 countries. IDC's analysis and insight helps IT professionals, business executives, and the investment community to make fact-based technology decisions and to achieve their key business objectives. Founded in 1964, IDC is a wholly-owned subsidiary of International Data Group (IDG), the world's leading tech media, data and marketing services company. To learn more about IDC, please visit www.idc.com. Follow IDC on Twitter at @IDC and LinkedIn. Subscribe to the IDC Blog for industry news and insights: http://bit.ly/IDCBlog_Subscribe.
Coverage