Current:

New IDC MarketScape Report Assesses 20 Professional Security Services Vendors in the Gulf Region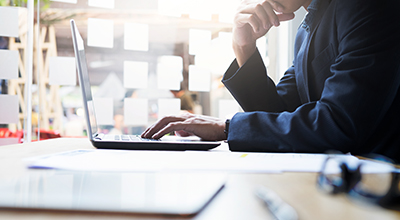 15 Dec 2020
New IDC MarketScape Report Assesses 20 Professional Security Services Vendors in the Gulf Region
Dubai – International Data Corporation (IDC) this week published its assessment of 20 Professional Security Services (PSS) providers in the Gulf Cooperation Council (GCC) region. The report, IDC MarketScape: GCC Professional Security Services 2020 Vendor Assessment, uses a comprehensive framework to assess these vendors based on their current capabilities and strategies in addressing the cybersecurity challenges faced by end-user organizations across the region. The results categorized 7 of the vendors as "Leaders" and the remaining 13 as "Major Players".
The 20 PSS vendors profiled in this report are: Accenture, Advanced Electronics Company (AEC), Deloitte, Digital14, du, Ernst and Young, Gulf Business Machines, Help AG – Etisalat Digital Security, IBM, Injazat, MIDIS SI Group, Paladion (Atos), Paramount, Protiviti, PricewaterhouseCoopers (PwC), Saudi Business Machines, Saudi Information Technology Company (SITE), Wipro, Solutions by STC, and TUV Rheinland.
"Security has become central to today's boardroom discussions," says Varun Kukreja, a senior program manager at IDC. "As enterprises across the GCC push ahead with their digital transformation efforts, they are creating increasingly complex workflows that require the services of trusted security partners. The COVID-19 pandemic has accelerated this trend, forcing organizations to review their existing security functions and ramp up their data security and privacy initiatives.
"The next decade for security will be about bringing transparency to end customers and ensuring data security and privacy are never compromised. To this end, digital transformation initiatives must feature trust as an underlying principle. As such, organizations should work with professional security services providers to leverage their global and local expertise on compliance, technology, and MDR/SOC services. This will enable them to effectively manage the evolving threat landscape and prevent threats from doing irreversible damage to their brands."
IDC believes that cybersecurity has taken on a more critical role in enhancing the response and resilience of key economic sectors across the GCC, with the region's governments investing significantly in improving their national defenses. "There is a clear drive to formalize market regulators and complement their role with supporting regulatory frameworks and policies," says Uzair Mujtaba, a program manager at IDC. "The approach towards maintaining a robust security posture is growing more centralized and concerted, which is driving new levels of security maturity within end-user organizations while encouraging vendors and services providers to innovate around capabilities and delivery models."
IDC MarketScape: GCC Professional Security Services 2020 Vendor Assessment examines 20 providers offering PSS in the GCC region. The assessment reviews both quantitative and qualitative characteristics that define current market demands and expected buyer needs for PSS.
For more information, please contact Sheila Manek at smanek@idc.com   or on +971 4 446 3154.
About IDC MarketScape
The IDC MarketScape  vendor analysis model is designed to provide an overview of the competitive fitness of IT, telecommunications, or industry-specific suppliers in a given market. The research methodology utilizes a rigorous scoring methodology based on both qualitative and quantitative criteria that results in a single graphical illustration of each vendor's position within a given market. IDC MarketScape provides a clear framework in which the product and service offerings, capabilities and strategies, and current and future market success factors of IT, telecommunications, or industry-specific vendors can be meaningfully compared. The framework also provides technology buyers with a transparent foundation to allow companies to independently compare the strengths and weaknesses of current and prospective vendors.
About IDC
International Data Corporation (IDC) is the premier global provider of market intelligence, advisory services, and events for the information technology, telecommunications, and consumer technology markets. With more than 1,100 analysts worldwide, IDC offers global, regional, and local expertise on technology and industry opportunities and trends in over 110 countries. IDC's analysis and insight helps IT professionals, business executives, and the investment community to make fact-based technology decisions and to achieve their key business objectives. Founded in 1964, IDC is a subsidiary of IDG, the world's leading technology media, research, and events company. To learn more about IDC, please visit www.idc.com. Follow IDC on Twitter at @IDC. 
IDC in the Middle East, Turkey, and Africa
For the Middle East, Turkey, and Africa region, IDC retains a coordinated network of offices in Riyadh, Nairobi, Lagos, Johannesburg, Cairo, and Istanbul, with a regional center in Dubai. Our coverage couples local insight with an international perspective to provide a comprehensive understanding of markets in these dynamic regions. Our market intelligence services are unparalleled in depth, consistency, scope, and accuracy. IDC Middle East, Africa, and Turkey currently fields over 130 analysts, consultants, and conference associates across the region. To learn more about IDC MEA, please visit www.idc.com/mea. You can follow IDC MEA on Twitter at @IDCMEA.
Coverage
Companies Covered
Deloitte LLP, STC Corp., Wipro Limited, Ernst & Young Global Limited, Advanced Electronics Company, Midis Group, Accenture plc, Protiviti Inc., Injazat Data Systems LLC, Emirates Integrated Telecommunications Company, Gulf Business Machines B.S.C., TÜV Rheinland AG, IBM, Paramount Computer Systems LLC, PricewaterhouseCoopers LLP, Digital 14 LLC, Saudi Business Machines Ltd., Saudi Information Technology Co., Paladion Inc., Help AG
Regions Covered
Bahrain, Kuwait, Oman, Qatar, Saudi Arabia, United Arab Emirates
Topics Covered
Endpoint security, Firewall and VPN security appliance products, Governance, risk and compliance infrastructure, Identity and access management, Information protection and control, Intrusion detection and prevention, Messaging security, Network security, Security management, Unified threat management, Virtual private network products, Web security